Job Seeker Resources
for your chance to win a
$100 Visa gift card!
Before the Fair
Whether this is your first time attending a Career Fair, or you've been to several, these pre-event tips will help make your day a success!

First Impressions

Take this opportunity seriously! You're making important first impressions. Employers remember only... a few of the hundreds of job-seekers they meet at the Fair, and you want to be a positive memory for them. Be prepared to introduce yourself with a brief statement about your qualifications, accomplishments, and special skills.

Employer List

Check the Participant List to see which employers will be participating in the Career Fair. Visit the company websites to learn about employers that interest you, and make notes for talking points. Make a prioritized list of employers you'd like to meet at the Career Fair. Visit these booths first, while your energy is high and you're at your best!

Resumes

Tailor your resume to the specific job(s) to which you'll be applying. Bring sufficient copies of your resume to the Career Fair (20+ for good measure). Make sure your resumes are crisp and clean; carry them in a folder if you can. There may be a potential for on-the-spot interviews or hiring with some employers, so having reference letters, cover letters, and a professional portfolio (containing examples of work and accomplishments) is also a good idea!

Questions

Be prepared to answer questions. If the employer representative is especially interested in you, they may ask pre-interview questions. Also prepare questions to ask the employers: What opportunities are available? What are the job responsibilities? What skills are you seeking in candidates?

Pen and Paper

Have a pen and a pad of paper ready to go with your stack of resumes! You'll want to make notes about the employers you speak with at the Fair.

Dress Appropriately

Treat the Career Fair as you would any formal job interview. Meeting a dress code is a big part of that first impression you're making! See Dress for Success below for help with choosing appropriate attire.

Attendance

The Career Fair is a convenient way to apply with several companies at once, and is an opportunity that shouldn't be missed if you're an active job-seeker. Block out sufficient time in your schedule to attend the Career Fair, and make preparations to arrive on time. If you're currently employed, schedule time off work in advance. Put it on your calendar. Set reminders. Do what you need to make sure you attend! Read more
During the Fair
The Snohomish County Career Fair is an excellent opportunity to meet with some of the area's top employers. Below are some tips for making the most out of your visit.

Check-In

Stop by the registration table just outside the door to the event area to pick up a booth map and bag with... additional job-seeker resources. Doors to the event will open for job-seekers at 10 a.m. You're welcome to arrive a bit early to check-in and familiarize yourself with the booth map.

Walk-Through

You may wish to walk through the entire Career Fair when you first arrive. Scope-out employers you want to speak with, observing which employers are busy, and which aren't. Get a feeling for the entire event, then take a moment to compose yourself and finalize your "plan of attack".

Approach Targeted Companies

From a short distance, observe and listen to company representatives interacting with other applicants. Listen to what they are asking. While awaiting your turn, review the notes you made while visiting the employer's website! Be sure to respect others' space and privacy as they interact with the representative.

When it's your turn at the booth, give an award-winning smile, greet the representative with a firm handshake, and introduce yourself. Make eye contact, be polite, act confident!

Try to remember the representative's name (glance at a name tag if needed), and be sure to use it a time or two during your conversation. State why you've chosen this employer, and what you like about the company.

If the conversation allows, share your qualifications, accomplishments, and special skills. Ask the questions you prepared ahead of time. Answer questions asked by the representative directly, politely, and concisely. Remember, your goal is to be asked to schedule an in-house interview!

Ask about the application procedure and the hiring process. Do you need to fill out a paper application? What's the timeframe? Is there a convenient time to call to follow up? Take a business card if one is available. Thank the company representative for their time.

If you're tempted by the freebies the employer has at their booth, be polite by taking only one item after you've interacted with them.

Make Notes

Keep a list of the employers you meet. Make notes about each company, and your conversation with each representative, after you've left their booth. You may even network with other job-seekers at the Fair, sharing leads, resources, and ideas. These are great to write down as well! Read more
After the Fair
Pat yourself on the back for a job well done!

Review your notes from the event. Evaluate what you think went well and what you can improve on for the next Career Fair or interview.

Write personalized... thank-you letters to the companies that interest you. Cite something specific from your discussion. Try to send letters out within two days after the Fair. It's quite alright to enclose a resume with your thank-you letter, and doing so may draw attention to your name once again!

If you've filled out a formal application, and you haven't heard back from the company after two weeks, you may wish to call to check on the status of the position, and to offer to come in for an interview.

Continue to research the companies that interest you. Treat the Career Fair as an initial contact, not the last!

Focus on learning as much as you can about what employers are looking for in the people they hire. One of the primary benefits of participation in the Fair is to collect information and make contacts. Read more
Get a jump start on your job search with

Your best source for local jobs!
Follow PNW Careers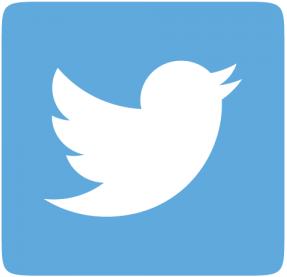 for job-seeker tips, work-related articles, and links to new jobs as they're posted.
Resume Tips
It's been said that an employer spends only 6 seconds looking over a resume. Turn your 6-second opportunity into an interview by following these tips.

Keep it Simple

You want potential employers to get the most information from your resume as quickly as possible. Your resume should follow a standard hierarchy at which hiring managers are used to looking. Make sure these six items are easily seen: your name, your current title and company, your current position start date, your previous title and company, your previous position start and end dates, and your education.

A one-page resume is ideal... , but two pages are acceptable; it may depend on whether you have much work history, or are fresh out of school. Include as much relevant information as you can without making your resume appear cluttered.

Contact Information

Your contact information should be at the top of your resume. Be sure to include your first and last name, phone number, and email address. Optionally, you can include your social media handles such as for Twitter and LinkedIn, and links to your personal website or blog. A home address is no longer necessary on modern resumes, and you especially may wish to exclude it if you're seeking a job that isn't local.

Ideally, you will use a professional email address for your job search and resume, such as yourname@email.com, rather than watermelonsmoothie@email.com. It is not wise to use your current work email address. If you don't already have an appropriate email address, there are several providers that offer free email service such as Gmail, Yahoo Mail, and Mail.com. Most mail servers are also conveniently accessible from mobile devices.

If choosing to include your social media handles, make sure your profile is optimized to give recruiters the best impression of you. Remove or hide from the public images or posts that may portray you in a negative light.

Expertise and Skills

The most important information should be in the top third of your resume. Your expertise and skills are the things that you'll ultimately be bringing to any new employer, so make sure they're near the top where a hiring manager can easily see them. Use action verbs when describing your accomplishments and back it up with quantitative data when you can. For example, say that you increased sales by 30%, or that decisions you made led to a 50% decrease in operational costs. This is the area where you should feel free to go into detail, while still keeping your wording brief.

Work Experience

The length and detail of your Experience section will be dependent on the amount of relevant work history you have. If you have little to no work experience, you can include all of your employment, wording your duties and accomplishments in a manner that will tie them to the new job you are seeking. If, however, you have been employed with many different companies during your professional life, you may wish to list only your few most recent positions, or your few most relevant, as listing every previous employer may run your resume well past two pages.

Write your work history in reverse chronological order, starting with your current or most recent position. List your position with the company first, along with your start and end dates (Month Year format, i.e. May 2005 - October 2012), then the company name. Include 4-6 bullet points describing the scope of your responsibilities and accomplishments. Tailor these descriptions to reflect the skills sought after for the position to which you are applying.

Education

The Education section will vary based on the number of degrees you have received, whether or not you attended college, and if you received a high school diploma or GED.

Formatting

There are many different resume formats/layouts to choose from that follow the basic rules stated above. You can create one from scratch, follow the idea of an existing resume, or use a template. An internet search will provide you with many resources on resume formatting.

Proofread

The tiniest of typos could be the end-all of your entire job search. Be sure to look over your resume several times to make sure spelling, grammar, and punctuation are correct, alignment and typeface are consistent, and information is accurate. Have a friend or family member look over the resume in detail as well, checking for any mistakes. Read more
Dress for Success
Your formal interview begins the moment a company representative lays eyes on you. Hiring managers are more likely to view you as capable, well-educated, intelligent, trustworthy, and responsible - exactly who they want to hire - when you... are formally dressed at the Career Fair or for an in-house interview.

When preparing for an interview, you'll typically want to dress just a bit better than you normally would for the potential job. Dressing for the Career Fair can be a bit more complicated, mostly because you want to look good to the largest variety of businesses, in attire that will allow you to comfortably walk around for hours, while constantly looking fresh and pressed.

These tips will help you achieve just that.

Pants and Skirts

Choose fabrics that don't wrinkle, and be sure you have enough room in the waist to bend and sit. Skirts should be a conservative length, and not overly form-fitting. If you have a choice between light and dark fabric, go with dark, as it is less likely to show any stains, should you encounter any mishaps.

Definite No: blue jeans, sweats/yoga pants/leggings, mini skirts, glitter, words on the bum.

Shirt

A short- or long-sleeved button-down shirt with a collar will serve both men and women well, especially if paired with a sports jacket or blazer. Make sure the shirt doesn't gap between the buttons. Ladies, it is wise do the bend-test in a mirror to be sure there are no surprises when leaning over a table.

Definite No: t-shirt, cleavage.

Dress

The same general guidelines as a skirt-shirt combo apply to a dress.

Shoes

Your shoes will not be very visible to the representatives at each booth, so there's no need to wear extremely uncomfortable, dressy shoes. Choose something that won't have your feet aching after an hour, but are still somewhat professional, such as clean, all-black tennis shoes.

Definite No: flip-flops, open-toed sandals.

Stockings

If you opt to wear a dress or skirt, it is wise to also wear nylons; old-fashioned they may be, but so may your future employer!

Sport Coat or Blazer

If you choose to add this layer, you will give an impression of casual professionalism, which is just the tone for meeting a variety of employers. Be sure it is freshly cleaned and pressed. A well-fitting cardigan may be appropriate to cover up bare shoulders.

Definite No: hoodie/sweatshirt, outdoor coat.

Face

Facial hair should be neatly trimmed, and any makeup applied lightly. If you have multiple facial piercings, try to downplay them a bit, or remove them altogether for this occasion. Glasses should be freshly cleaned.

Other

Shy away from perfume and cologne, as others may have allergies. You especially wouldn't want to set off an employer representative!

Unless you wear a head covering for religious or medical reasons, keep your hat at home or in your car.

Jewelry is acceptable but should be kept to a minimum.

Belt and tie are up to your discretion.

Final Note

To save yourself some stress the day of the Career Fair or in-house interview, put on your outfit in advance to make sure everything works together, and that you're giving off the vibe you want to portray to your future employer. Have everything laid out and ready to go the night before. Read more
Interview Prep
Going into a job interview can be nerve-racking, even for the most confident person. "What if I say the wrong thing? What if I can't answer a question? What if I can't think of anything to say at all?" Let us help you clear out those negative thoughts with these tips. And remember..., you don't need to be a perfect interviewee in order to be the perfect candidate.

Know Your Audience

Spend a few hours learning everything you can about the company from as many sources as you can. The company's website is a good place to start. Get a sense of what the company embodies by reading their social media and/or blog if they have one. If there's a sarcastic or humorous flair to the posts, feel free to throw in a joke or two as you're meeting your interviewers. If you see that they are pushing an upcoming event or product launch, use that as a conversation starter.

If possible, get a list of the people you'll be meeting with from the company, then learn more about them to formulate a couple conversation topics. Glassdoor is a great resource, especially to get a feel for what current and past employees think of the company. If you come across any negative reviews that concern you, you may wish to use a piece of that information for one of your questions at the end of the interview. Be sure, though, to word your question as to not sound accusatory. (Example: You see a review from a former employee saying they were constantly micromanaged. You could ask, "What is the managerial atmosphere like here?")

Prepare for Questions

As expected, a job interview is an employer's means for determining if you are the right fit for the job. There are standard interview questions that many employers ask, but there may be a curve ball thrown in here or there.

Some companies may use brain-teaser type questions to see if you can think on your feet, and for the employer to get a glimpse of your thought process. Keep in mind, there is usually no right or wrong answer for this type of question, but it is instead meant for you to showcase your problem-solving skills.

The most dreaded interview questions usually begin with, "Tell me about a time when…" Your answer to this type of question should illustrate your ability to take on challenges. The ending to your story does not have to be favorable, so don't fret if you can't think of "a time when" something went perfectly well. To help you answer these questions, remember to use the STAR Method (Situation, Task, Action, Result). By breaking your response into these 4 parts, you'll be sure to stay on track with answering the question asked.

Mock Interviews

It's not always enough to think about how you'll answer interview questions. Practicing responding to questions will ensure you're much more comfortable with them. Do as many mock interviews as you can with a friend or family member! Have them ask you some typical interview questions, and give feedback on your responses. An internet search will provide you with common interview questions.

Another option is to practice answering the interview questions out loud into a mirror. Verbalizing your thoughts will help to clarify them, whether practicing with a partner, or just yourself.

Select Your Outfit

It's been said that you should dress for the job you want when going to an interview. This rule is mostly true. "Dress better than you would if you already had the job, but make sure your clothing fits with the company culture" would be more appropriate. See Dress for Success above for help with choosing appropriate attire.

Gather Supplies

You've researched the company, practiced answering interview questions, and put together an outfit for your big day. To help keep yourself fresh and calm the day-of, put together an "interview kit" ahead of time, and grab it on your way out the door.

Your interview kit could be inside a briefcase, a (cleaned and organized) purse, or even a pocket folder. In this kit you'll want to place 5 or more copies of your resume, a list of references in case your interviewer asks for it, a notepad and pen, and any notes you may have made while researching interview questions. If you still have room in your interview kit, be extra prepared by packing items you may need in an unexpected situation, like bandages, bleach pen, umbrella, and breath mints.

Final Note

Above all else, remember: They asked YOU to be interviewed! That's already a big step-up over other applicants. You've got this! Read more
for your chance to win a $100 Visa gift card